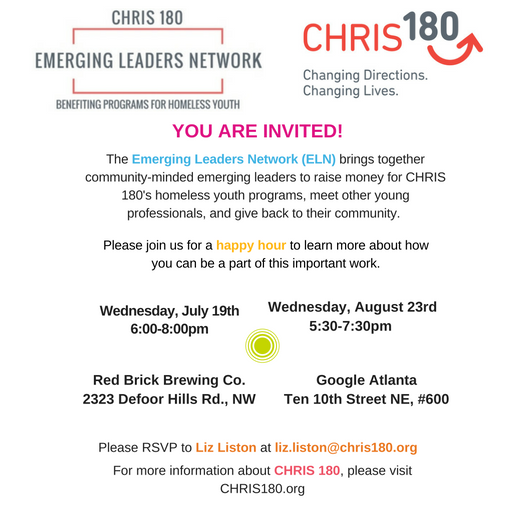 What does being an ELN member involve?
Pay annual membership dues of $75
Attend 2 out of four member meetings
Attend at least one out of two Lunch-and-Learn sessions
Attend The Final Round (Sunday, April 8th, 2018)

Serve a volunteer shift during the event
Raise a minimum of $250 in sponsorship or donations
Sell at least five tickets to The Final Round
What does my ELN membership include?
Annual membership includes:
Admission to The Final Round
Social networking events
Special volunteer opportunities
Discounted tickets to CHRIS 180's White Party  and CHRIStal Ball
For more information about joining the Emerging Leaders Network, please contact Liz Liston at liz.liston@chris180.org.